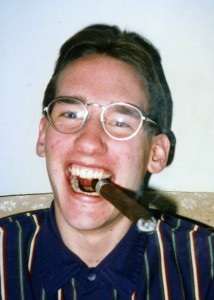 The BradtoberFest Run/Rawk/Crawl will take place in Duluth, MN on Sunday, October 5.
The event will connect Duluth's craft beer, music, and running communities, offering participants a unique opportunity to sample local beer and music while traversing a path that links local breweries and beer-centric venues. Proceeds will benefit young musicians, supporting programs such as the Duluth Music Resource Center and FOBMF's scholarship, fellowship, and other charitable programs. Stay tuned for more info!
Performers: Black River Revue, The Boomchucks, The Brothers Burn Mountain, Mary Bue, Dedric Clark and the Social Animals, Preston Gunderson, Emily Haavik, Adam Herman (of The Slamming Doors), Rich Mattson and Germaine Gemberling, Hannah Rey, Robot Rickshaw (Troy Rogers walks the robots), Starling of Athens (Toby Thomas Churchill), THUG (Two Harbors Ukulele Group), Tin Can Gin and Tribal Alchemie featuring the Yabobo drummers.
Sponsors (so far) include:
Bent Paddle Brewing Co., Blacklist Brewing, Borealis Fermentery, Canal Park Brewing Company, Carmody Irish Pub & Brewery, Castle Danger Brewery, Dubh Linn Irish Pub, The Duluth Experience, Endion Station Public House, Fitger's Brewhouse Brewery and Grille, KUMD – 103.3 FM, Lake Superior Brewing Company, the Red Herring Lounge and 7 West Taphouse
To volunteer, contact volunteer@bradfest.org.
Check out this fun video summary of last year's event by Mark Malenius of Malenius Media!