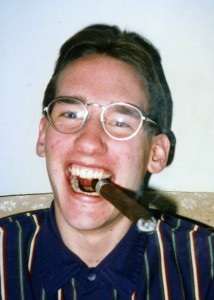 The BradtoberFest Run/Rawk/Crawl will take place in Duluth, MN on Sunday, October 4. The Ultimate Sunday Funday!
The event connects local music, craft beer, and outdoor culture in a fun-filled fall fest that benefits young local musicians & honors the memory of Duluth musician Brad Rozman.
Traverse a path connecting local breweries and beer-centric venues on foot. Registration includes craft beer samples and live local music at each stop. 
Proceeds support the charitable programs of the Friends of Brad Memorial Foundation (www.friendsofbrad.org) as well as other local groups such as the Music Resource Center – Duluth.
Register now! bradtoberfest2015.eventbrite.com

Bradtoberfest FAQs:  http://bradfest.org/bradtoberfest-runwalkcrawl-faqs/

Many thanks to our wonderful sponsors, we couldn't do it without you! http://bradfest.org/sponsors/
Stay tuned for the awesome music lineup!
Interested in volunteering? We have loads of fun opportunities! To volunteer, contact volunteer@bradfest.org.
Check out this fun video summary of the 2013 event by Mark Malenius of Malenius Media!